We carry the best products available.
Our knowledgable staff can help you find the right product for your project. Come by and see us today!
Since 1905, when Farrell Calhoun first opened their doors on Front Street in Memphis, Tennessee, they have been the favorite of professional painting contractors. And for good reason – they have been dedicated to working with their customers to give them the quality products they need to ensure a superior paint job.

TWP provides a broad spectrum of weather protection, is water repellent, and aids in color retention. TWP resists water absorption that causes warping, cracking, splitting and prevents freeze damage in colder season. Use TWP to Preserve and Protect your Great Outdoors. TWP will keep your wood beautiful, fresh and looking new longer. The easy of application and maintenance will allow you to enjoy your years to come.

One of Anvil's most durable product line includes concrete stains, single part epoxy coatings and sealers for horizontal and vertical surfaces. They incorporate modern coatings technology, making them easy to apply as well as extremely durable. The new line includes enhanced bonding primers, solid color and semi-transparent stains and sealers that provide countless decorative options in addition to increased protection from weather, chemicals and routine wear.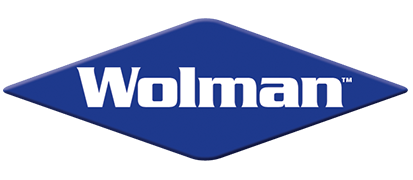 Wolman products are ideal for use on your exterior wood surfaces. Wolman provides UV-protection and resists weathering with superior water repellency. Loved by professionals and DIY homeowners, Wolman prepares, restores, beautifies and protects wood with rich water-based and oil-based formulas.

The Wooster Brush Company produces more than 2,000 products for painters of all skill levels. During nearly 165 years in business, Wooster has established many milestones in the industry: Invention of popular paintbrush styles such as the angle sash and the Shasta® First to use nylon filaments to create brushes that performed in latex paints. First to introduce synthetic fabrics for roller covers, now an industry standard.

Minwax® Wood Finish™ is a penetrating oil-based wood stain, which provides beautiful rich color that enhances the natural wood grain. ... Perfect for interior staining unfinished wood furniture, cabinets, doors, trim, molding and floors. Available in 29 beautiful colors.

Old Masters crafts its stains and finishes in the artisan tradition, creating wood finishing products that celebrate the master craftsperson, with the skill and talent to create timeless wood pieces that last. Our tag line, "Craftsman Quality Finishes", aligns with our commitment to this belief and philosophy.

Jomax House Cleaner and Mildew Killer is a powerful concentrate that you mix with water and bleach to eliminate mold and mildew from exterior surfaces around the home. Removes dirt and stains without scrubbing.

Corinth Color Center is the Crossroads home for culvert piping. We carry several diameters and lengths to meet your job's needs. Call or stop in for pricing and availability.